Shopping Cart
Your Cart is Empty
There was an error with PayPal
Click here to try again
Thank you for your business!
You should be receiving an order confirmation from Paypal shortly.
Exit Shopping Cart
1450 Headon Road, P.O Box 93005, Burlington, ON L7M 4A3
Peace Partnership & Protection
Fully Licensed Rated # 1 Export Import Compliance Programs
International Trade, your link to the world market
Cross Border Services Blog
Cocaine bust in Alberta
At the Sweetgrass / Coutts border crossing into Alberta a transport truck was
pulled over for secondary screening because the driver was on the CBSA radar
as suspected of involvement in drug trafficking. During inspection the CBSA
border officers came across 83 one-kilogram bundles of cocaine stashed in
different locations within the cab area. The cocaine, valued at $5 million, was
found behind the microwave, under a mattress, in a duffel bag and inside the two
jockey boxes. Upon the truck being returned from the impound lot to the truck's
owner, there was a further 17 one-kilogram packages that had apparently not
been found during inspection at the border. The 54-year-old driver was from
British Columbia and the junior driver, 32 years old, resides in Ontario. The
younger driver was new to Canada and to trucking, barely spoke English and
needed a translator during the inspection, questioning and trial. Both drivers
claimed that they were completely unaware of the cocaine being in the truck.
During the trial it was concluded that there was not enough hard evidence such
as DNA or fingerprints to prove beyond reasonable doubt that these two drivers
had anything to do with the placement of the cocaine in the truck. It was
concluded that the younger driver's charges of possession with the intent to
traffic and importation of drugs into Canada were dismissed and the senior
driver, 54, his charges were stopped due to his passing away. I chose not to
identify names in this article out of respect to the families related to the death of
one of the drivers.
For more information about this article or safety & compliance programs such as
CTPAT, FAST, PIP, TTP, AEO, CSA, please contact Cross Border Services at
By: Dawn Truell, President, Cross Border Services
July 23, 2018
Notice - Cannabis
Despite the fact that cannabis (marijuana) will become legal and regulated in Canada in the near future, it will remain illegal to take cannabis across Canada's national borders, whether you are entering or leaving Canada. 
ISIS Claims responsibility for Paris attack killing Officer. Far Right Candidate for President of France, Le Pen, Closes Islamic Mosques fearing terrorists, she wants this to stop! Good job! Election pending.
www.c-tpat-certified.com
www.crossborderservices.ca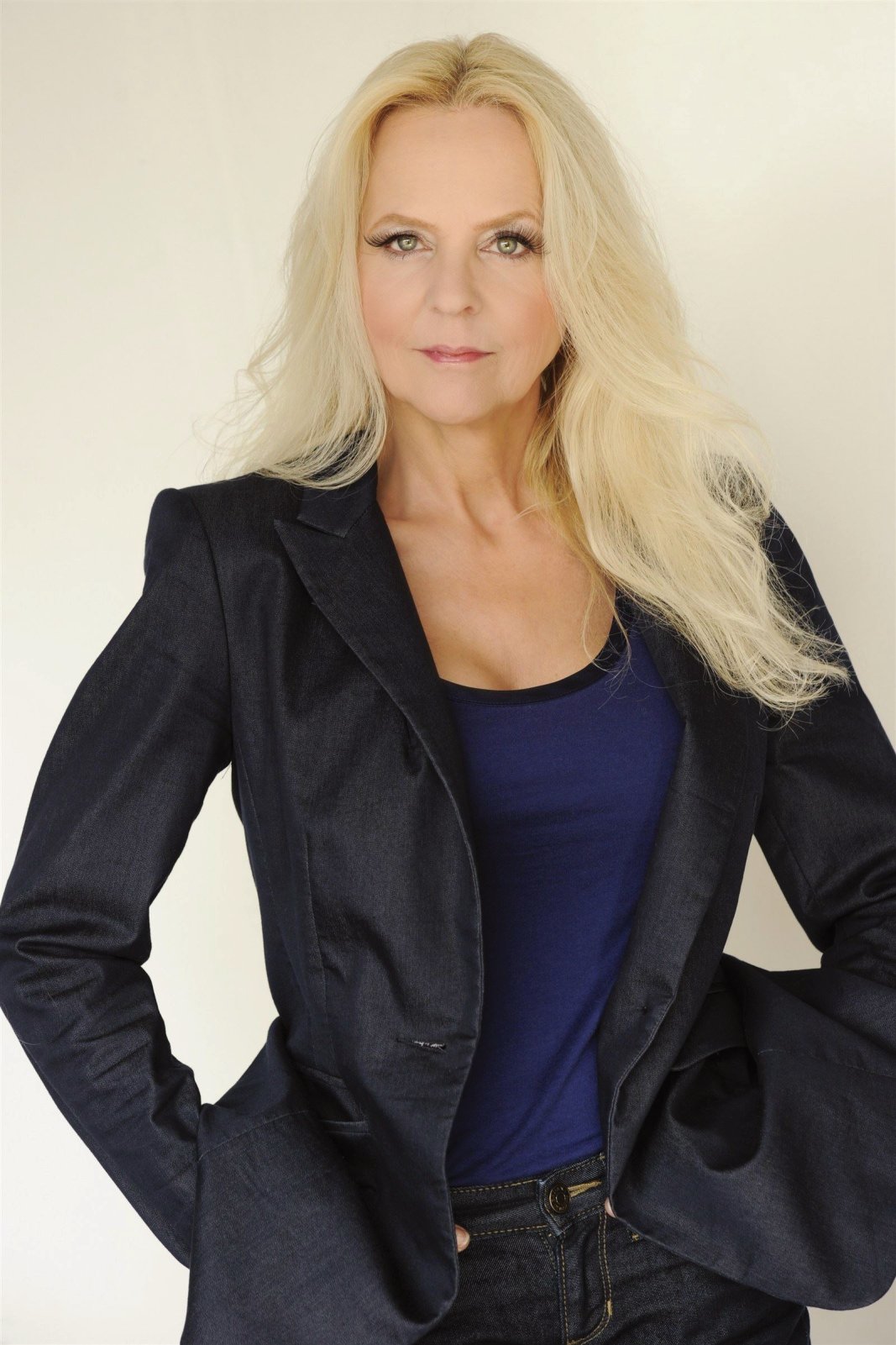 April 11, 2017
Urgent Terror Alert for Truck Drivers
Stockholm, Sweden, Friday, April 7, 2017, a terrorist stole a company's tractor trailer and used it to try to murder innocent civilians walking in the streets of Stockholm. In Sweden this has not been experienced before and was completely a shock to everyone there. During this past year many similar incidents have happened, specifically in Berlin, Germany, Nice, France, and London, England. The US CBP Department of Homeland Security, Officer Dan Bauer from the JFK International Airport office, has issued an urgent notice to all truck drivers, owner operators and transportation companies to be "..Vigilant and see that their drivers and vehicles are not in jeopardy of falling victim to such diabolical actions."   Please see the following preventative measures suggested by this Officer:
Maintain regular communication with your dispatcher.
If rest stops are necessary, park in areas where other truckers are present. Thieves don't like crowds.
Do not stop on dark freeways or deserted areas while waiting to make deliveries.
Make it a point to stop at only reputable truck stops along your route. And don't stop at the same location every time.
Be aware of vehicles that are following your truck and of strangers asking questions about your load.
Be suspicious of individuals making you stop as a result of an alleged traffic collision. Hijackers frequently use this ruse to get drivers to stop. If you are unsure whether a crash has occurred, drive to a well-lit busy location before stopping.
Always lock your tractor doors and make sure all trailer and container doors are secured with a heavy padlock. Keep your tractor windows up until you are on the open road or freeway.
Be especially watchful immediately after picking up your load. The majority of armed hijacking occur within a few miles of the point of pickup. Freeway on/off ramps are particularly dangerous.
If you are hijacked or you find that your load has been stolen, immediately notify the local policy (dial 911) and then your dispatcher.
If you are hijacked, always and immediately do as instructed by the thieves, but also listen to what is being said and the sounds around you. It may provide law enforcement with valuable information on where your vehicle was taken to.
Try to provide a description of the suspect(s) and the vehicle(s) used by the suspects.
Carry information on your person concerning the ID of the tractor and trailers including license numbers. Law enforcement can't report your truck stolen without this information.
Do not talk about your load on the radio. Cargo thieves can and do listen to your conversations.
As per US CBP DHS Officer Dan Bauer, all of us can fall prey to terrorists, we need to keep diligent in our day-to-day practices to ensure everyone's safety.
Dan's further comments:  "Thank you everybody for your continued participation in this important effort by the program to maintain secure trade in a safe supply chain. Your input, vigilance, and expertise has been critical to our successes up to this point.  A long road is still ahead but we are confident that with your help we will get to where we need to be."
For more information about transportation and aiding in the fight against drug smuggling, anti terrorism, safety & compliance programs such as C-TPAT, FAST, PIP, CSA, please contact Cross Border Services at
www.crossborderservices.ca
[email protected]
By: Dawn Truell, President, Cross Border Services
 Sept 13, 2016
3 days post truck driver charged in the death of an Ottawa cyclist, president of Greater Ottawa Truckers Association Ron Barr, defending truck drivers, "bikes shouldn't have been made equal to trucks on the road."
Conley, the truck driver, charged with criminal negligence causing death, which carries a maximum sentence of life in prison, and dangerous driving causing death, which carries a maximum sentence of 14 years in prison.
There are limitations for Truck Drivers due to the size of their vehicles, if you can imagine, they cannot see you when they are turning, the mirrors don't allow the truck driver to see behind, beside or underneath whilst in a turn. Please be aware of this fact and be cautious when riding a bicycle near a Truck. 
On March 1, 2016, a Minnesota man pleaded guilty in a Winnipeg, Manitoba Court, to child pornography and was sentenced to 2 ½ years. Robert William Roske from Minnesota was found smuggling digital and video images on his electronic devices in his immediate possession, of child pornography. Roske was attempting to enter Canada at the Sprague, MB port and was luckily referred for secondary screening at which point he was caught and arrested. CBSA further investigated and discovered 1,954 images and 389 video files, all of child pornography, in Roske's possession. CBSA, RCMP and Police are really cracking down on this revolting criminal act. For the protection of all of our children; we thank all of these Officers.
While carrying a load of tomatoes, truck driver Wayne Douglas Rutherford, 63, from Colborne, ON, pleaded guilty to drug smuggling when he was caught crossing the Ambassador Bridge border into Canada with $6 million worth of cocaine and methamphetamine. He had hidden the drugs in bricks within a false wall panel in the nose of his trailer. He had in his possession 47 kilograms of cocaine and 17 kilograms of methamphetamine and was convicted and charged with possession with the purpose of trafficking. Rutherford had picked up the drugs in Sacramento, CA after dropping a load of PVC pipes that had originated in Ontario, CA. From there they picked up a load of tomatoes that were destined for Montreal, CA. During routine x-ray of the truck, the strange looking added panel was found, once opened the drugs were found inside. When Rutherford pleaded guilty, he admitted to being a drug trafficker and using his truck to carry drugs to and from USA and Canada.
On a recent Toronto bound flight incoming from Mexico, 188 kilograms of cocaine was discovered. On January 17, 2016, during a routine cargo screening at the Toronto Airport, Canada Border Services Agency Officers found and seized the cocaine that was hidden in two wooden crates bundled into 100 bricks. The RCMP was called in for investigation and arrests.
If you suspect anything suspicious or illegal please call either 911 or the CBSA Border Watch Toll-free Line at 1-888-502-9060.
For further information regarding Safety & Security Training, C-TPAT, FAST, PIP, TTP & CSA, please contact Dawn Truell, Cross Border Services at:
www.crossborderservices.org
[email protected]
In the Transportation Industry we have all been told about the importance of conducting our
safety inspections
pre trip and post trip. These safety inspections are mandatory for both our driver logs for the
MTO and DOT
requirements as well as those of us who are part of the
C-TPAT, FAST
,
PIP and CSA Programs
. But, are we all actually doing this every single day prior to every single load that we do? Somewhere I think that the importance for safety has been lost.   Recently an innocent passenger vehicle driving along the highway 400 near King City, ON, January 27, 2015, 9:20 AM, was struck by two flying loose commercial truck tires. The gentleman driving that vehicle was killed when the two tires hit the windshield shattering it to bits and collapsing the roof of his vehicle. Unfortunately the truck driver, carrying a load of lumber, continued for 2 km before stopping to realize what had just happened. The 69-year-old, Paul Koenderman, from Burlington, ON, former CEO of Aecon Group Inc., was air lifted to a Toronto hospital where he died from his injuries sustained when the two 200 lb. truck tires came loose from the commercial truck body and hit his GMC Yukon.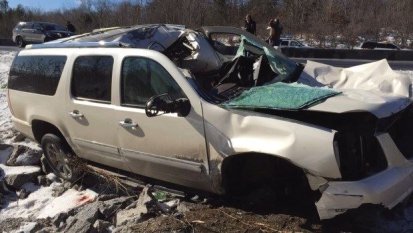 The amount of truck tires coming loose from the truck bodies whilst driving has increased from 2010 and in fact just last year in 2015 there were 127 incidents of these detached wheels just in Ontario.
With the new Operation Wheel Check that was launched in Ontario in December 2015, the requirements are getting more strict and to enforce this action the fines are getting steeper ranging from $2,000 for minor infraction to $50,000 for wheel separation.
Daily inspections
are an absolute liability law by the MTO and requires companies to do specific specialized training for the technicians that are involved in the wheel installations.
Ministry enforcement with on-road inspections by specially trained police officers has become the norm and their eyes are peeled for those operators failing to do their proper inspections. Just since December 2015 there have been 1,800 trucks and 10,000 wheels inspected by the ministry.
Cutting corners for truck safety inspections seems like a time saving idea when one is in a hurry to make a shipment as time is money in our JIT era, however, we must remember that lives are far more important here than monetary gains, after all, what are we working for everyday? Money to support our lives and our families; think about everyone else's families out there that we could potentially be putting in danger by not performing our daily pre trip and post trip inspections properly. It shouldn't have to take someone's life to remind us of how important these safety inspections truly are. The trucking company involved in this unfortunate accident stated that their last inspection on this truck was done January 22 and that their standard practice is to only inspect the trucks once per week; according to MTO standards, you must inspect your truck
Daily for safety of the vehicle
including it's tires.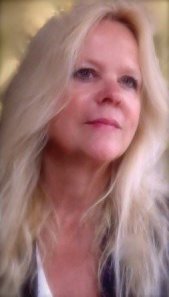 The Recapture Of The Most Dangerous Drug Lord Of All Time
For many years now we have been aiding in the fight against terrorism and one of the biggest fights is against drug trafficking and smuggling. I'm sure by now we have all heard of the loosely referred to as a man "El Chapo" aka Joaquín Guzmán, an extremely dangerous excuse for a human being. Guzmán is worth over 1 billion dollars himself and is the head of the Sinaloa Cartel; unfortunately his wealth is all derived from drug monies and countless murders. Being the head of one of the world's largest drug cartels, Guzmán has committed more murders and trafficked more drugs than any other Cartel leader in history. Guzmán prides in calling himself "The Biggest Drug Lord Of All Time". Guzmán has single handedly raised more uncertainty among government officials, law enforcement, drug dealers and smugglers and the Cartel themselves. While Guzmán is back in the supposed highest security prison in Mexico, the same one in which he escaped from only six months ago, for the second time, federal law enforcement are trying to extradite him to the U.S.A.
Sean Penn conducted a recent interview for the Rolling Stone magazine, which ultimately led to the recapture of El Chapo. While we are all thrilled with this outcome, we have to wonder, at what cost to Penn. The Mexican authorities had been tracking Penn during his visits with El Chapo. Mexican actress Kate del Castillo, the daughter of famed Mexican actor Eric del Castillo, who knew Joaquín Guzmán personally, she helped to arrange the secret meeting in the mountains of Mexico with Sean Penn while he was on the run in October just three months before Guzmán was captured Friday, January 8, 2016. He was captured during a shootout, in which at least five people were killed, in his hometown of Los Mochis, Culiacan, Mexico, and was sent back to the same prison that he had escaped from now twice! Brilliant!
Kate del Castillo had written an appeal in 2012 for El Chapo in which she pleaded with Guzmán to do good and to "traffick with love". Guzmán's lawyer was credited with contacting Kate and aid that his gringos were anxious to tell his story; they were led to believe that there was going to be a movie created about El Chapo's life story.  Penn had described some high security measures like disposable cell phones and some sort of encrypted communications in order to keep the meeting as secret as possible. During the interview they discussed such matters as drugs, drug smuggling, when El Chapo began in the drug world, whether he felt at all responsible for the high level of drug addiction around the world and terrorism around the world. Guzmán stated that he has no remorse for anything he has done and that he is not at all responsible for the drug problems around the world today.
Mexican President Enrique Pena Nieto agreed that extraditing Guzmán to the U.S.A. for trial should be done especially after the embarrassing escape second escape from Mexico's highest security prison. Guzmán's lawyer Juan Pablo Badiillo challenged this of course. Former Attorney General Jesus Murillo Karam stated that this extradition would only happen in 300-400 years, once Guzmán completed his sentences in Mexico.
When Guzmán was captured he was found in a small house in Los Mochis by the Marines, however, he and his security chief El Cholo fled through storm drains, ran to stolen escape cars but were later found and arrested on the highway.
El Chapo must now face the judges from our citizens across the world, law enforcement and the court system all the way up to God. The more dangerous drug lord of all time, who's cartel smuggles multi ton shipments of heroin, methamphetamines, cocaine and marijuana around the world but mostly into the U.S.A. and Canada. Unfortunately this drug lord has very good friends in very high places in the U.S.A. so seeing what the end result will be will keep our eyes peeled open over the next few months.
Free Trade across the Americas was invented not by whom you would think, not the U.S. President, not the Prime Minister of Canada, the inventor you ask? It was none other than Pablo Escobar, the wealthiest drug lord of all time with a net worth of over $100 billion dollars. Joaquín Guzmán followed closely in Escobar's footsteps with this unburdened capitalism. We can only hope that this Monster never gets out of prison. Will this stop the drug trafficking? Unfortunately no, these drug lords have established channels through which the drug trafficking and smuggling will continue on; our law enforcement teams across North America need to focus in on catching the cartel members in order to cease this activity.
By: Dawn Truell, President, Cross Border Services
Expecting a busy Holiday Weekend Traffic at Border
Several sporting and special events are taking place in and around the Southern Ontario Region that will contribute to higher volumes at our border crossings and may affect border wait times. The CBSA will be monitoring traffic volumes and will use all available resources to maintain service levels and minimize processing times, while ensuring the safety and security of Canadians.
We encourage travellers to plan ahead and help facilitate their border crossing by following some of these tips:
Anticipate lengthy border wait times and plan ahead.
Please make sure that you bring proper identification for yourself and everyone in the vehicle readily available. Accepted forms of identification for entry into U.S.A./Canada are passport, NEXUS card. enhanced driver's license, Birth Certificate.
Know your personal exemptions, including those for alcohol and tobacco. Remember there are no personal exemptions for same-day cross-border shopping trips so be prepared to pay the harmonized sales tax (HST) on your purchases and possibly duty.
ABSENT FROM CANADA
EXEMPTION
Less than 24 hours
No personal or alcohol/tobacco exemption
24 hours
Up to Can $200
Alcohol/tobacco are not included
 If value of goods purchased exceeds $200, duty and taxes are applicable on entire amount of imported goods
Goods must be in your possession at time of entry to Canada
48 hours or more Can$800
Alcohol/tobacco within your limits can be included—to find out your limits consult the CBSA website.
Declare all of your goods and have the value of your purchases readily available. Failure to report all goods may lead to penalty action up to and including seizure of the goods. Smuggling, undervaluation and other Customs Act contraventions may also lead to prosecution in a court of law.
Firearms or weapons must be declared at the CBSA port of entry to Canada. Failure to declare any firearms or weapons may lead to penalties, including seizure action and prosecution.
Know before you go. Certain goods are prohibited or restricted from entering Canada including some food, plant and animal products. You can find out more, by consulting the CBSA website.
The CBSA continues to remind all travellers of the current restrictions on bringing poultry into Canada from certain states in the United States. These restrictions apply to raw poultry, poultry products and poultry by-products that are not fully cooked, including eggs and raw pet foods. A list of the affected states and products can be found on the Canadian Food Inspection Agency website.
If you are crossing the border with food, plant or animal products, or if you are unsure whether the product is allowed, declare the item and discuss it with a border services officer. Goods that are not declared are subject to seizure and penalties, and could lead to prosecution.
If travelling with pets, know that dogs and cats that are three months of age or older need valid signed and dated certificates from a veterinarian verifying vaccinations against rabies. These are usually valid for 1-3 years. Service dogs are exempt when accompanied by their owners.
All travellers that an import permit issued by Natural Resources Canada is required to import fireworks into Canada. Fireworks that do not have the necessary permit will be refused entry into Canada.
Whether camping in Canada or returning from a camping trip, all camping gear, recreational equipment and supplies must be clean and free of pests and soil. Furthermore, firewood cannot be brought into the country because it can introduce invasive species and spread disease to Canada's trees. Campers should buy firewood on site, burn firewood on site, and leave all unused firewood on site.
All private boaters entering or returning to Canadian waters must report their arrival to the CBSA. When entering Canadian waters, the master of the vessel must report to the CBSA upon arrival at a CBSA-designated marine reporting site. If certain conditions are met, citizens or permanent residents of Canada or the United States can report to the TRC (1-888-226-7277) from the water using a cellular telephone at the location of entry into Canadian waters. For more information on reporting requirements, check the CBSA website.
Please Be Aware! There is a New Scam hitting our email in boxes right now! The appears to be from Canada Post - appears to be a shipment notification - I have verified with Canada Post that this is indeed a SCAM! Do NOT open this email or attachment! Canada Post has reassured me that if there were a shipment notification it would definitely NOT come to our emails! Canada Post leaves a Written message at our front doors be it home or business that there is a package to be picked up at the local post office, in cities this is at the Shopper's Drug Mart store locations, in towns this is at your local post office. If you are expecting a package you can simply log onto the Canada Post website and insert your tracking number that was given to you by whomever you purchased something from or had shipped by. Take care and stay safe out there!
/